AUTHOR: Rachel Van Dyken
Shelves: Love, Dual-Pov, #ERC, #BBF
Series: Ruin #1
Year Published: 2013
Pages: 250
Cover: Dayum *Grin+Sigh*
REVIEW:
Well……………………………………….
Ufffff…………..
Yeah…………
Absolutely an #ERC… not an intense one though…
This one reminds me why I absolutely LOVE Reading…
You know those books where,
even though it's a bit cheesy, you LOVE it?
even though it's a bit predictable, you READ it till the end?
even though it's a bit 'regular' , you ADORE it?
even though You've read it already, You want RE-READ it?
Yes…This is definitely one such book for me…
IT MADE ME LAUGH, SQUEAL WITH DELIGHT, CRY AND SWOON…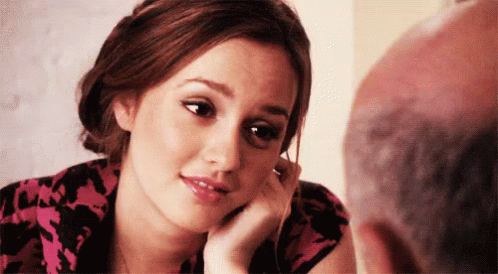 It is a story of Life…Loss…Miracles (not practical…but who cares *winks*)… and AN EPIC LOVE STORY…
It breaks your  heart and heals it again…
No eye roll inducing moments…
It was so wonderfully written and I literally felt emotions pouring off the page…
Coming to the story………
Kiersten is devastated after the loss of her parents in a tragic diving accident.
"I've been running away from the memories that haunt me for so long that depression has become my only comfort. I was content in the darkness…until Wes Michels offered to be my light."
Wes…Weston…Weston Michels…, A Football superstar who has everything one can hope for…Money, fame, looks…but he doesn't have that one thing he needs …TIME…
"Time… what an absolute horror-inducing word."
He is assigned as an RA to Kiersten… And this is how their first encounter went…
I turned around and ran smack dab into a tree. Or at least it felt like a tree. But trees weren't warm. And they didn't have one, two, three, four, six, Good Lord, eight? Eight packs? Furthermore, had I actually been feeling said person's eight pack? And, dear God, I was counting. I jerked my hand back and closed my eyes.

"Were you just counting my abs?" His voice sounded amused. It also sounded like a movie star voice, the type that makes you want to jump into the TV screen.

 I took my lower lip between my teeth and thought about what to say. Well, there really was no way out of it. I nodded. "Sorry, I just…" I shouldn't have looked.

I had no idea that one look would devastate me.

His eyes held my ruin. "    (mine too *winks*)
And after reading this, I couldn't close the book…
The rest of the story is how Wes helped Kiersten fight her demons. And what is Weston Michels hiding behind all that playboy façade?
Not to Forget
I really really loved Gabe and Lisa… (Friends of Kiersten) Looking forward to read their stories
Wes's philosophy is THE BEST…
The Quotes at the beginning of every chapter were just awesome.
Their nicknames for each other were cute… (Kiersten- LAMB ; Weston- WOLf)
And Not to forget,
WESTON MICHELS has officially made it to my best #BBF list… I mean Who wouldn't love that guy?
  QUOTES:
"Note to self, when a girl's smile makes you forget your own name — you're in some deep shit." — Wes
*swoon*
"I would make her my wife if I could." — Wes
*swoon again…*
"Life isn't fair, but living? Living is heaven. Living is a gift." — Wes again… Told ya, he's awesome…
"Sometimes when we think God has written The End, what he really means is The Beginning." — Some special person. I don't want to reveal that to you. Trust me, You don't want me to.
"It's not in the perfection of life that things make sense, but in the chaos."
I'd love to talk more about this, but I'm afraid if I do so, I'll just ruin you experience. So,
I guess this is my cue to stop talking now and let you read…
So, What are you waiting for? Go, Dive into it…
P.S.  In case I forgot to mention, I LOVE YOU WESTON MICHELS… 
RATING: 5/5
5 Lamb and wolf Stars