10/10
AUTHOR: Agatha Christie
Genre: Mystery
Series: Nay! Standalone…
Pages: Kindle Edition, 276
Summary and Review:
OK…Yeah…Yeah… I know, I know…
I've been rating all the books on a scale of 1-5 and you're wondering why I gave this a 10?
Because, we're talking 'bout
AGATHA CHRISTIE
AND THEN THERE WERE NONE
and it is THE WORLD's BEST SELLING MYSTERY… Period.
and basically, the story revolves around "TEN LITTLE INDIANS"… That's why…a  10.
Enough of all this… Let's get to the point. Shall we?
THIS JOURNEY WAS…
(Thank you CHRIS… *winks*)
THIS IS HANDS DOWN THE BEST MYSTERY EVER.
If you haven't read this or started it but just #DNF 'd it, then just go start and No matter what, continue reading. You'll never regret reading this till the end. TAKE MY WORD FOR IT.
If you have some list like "Books to read before I die"  and this one isn't in it, then JUST GO AND ADD THIS IMMEDIATELY… (I'm not exaggerating folks).
Take a look at this:
Ten little Indian boys went out to dine; One choked his little self and then there were nine.

Nine little Indian boys sat up very late; One overslept himself and then there were eight.

Eight little Indian boys travelling in Devon; One said he'd stay there and then there were seven.

Seven little Indian boys chopping up sticks; One chopped himself in halves and then there were six.

Six little Indian boys playing with a hive; A bumblebee stung one and then there were five.

Five little Indian boys going in for law; One got in Chancery and then there were four.

Four little Indian boys going out to sea; A red herring swallowed one and then there were three.

Three little Indian boys walking in the Zoo; A big bear hugged one and then there were two.

Two little Indian boys sitting in the sun; One got frizzled up and then there was one.

One little Indian boy left all alone; He went and hanged himself and then there were none.
So, Yeah… That Is It… 10 strangers get an invitation to a private island from an unknown millionaire. And one by one they keep dying as the rhyme says. And the question is, obviously, WHODUNIT?
Not trying to brag, but trust me, I'm VERY VERY good at guessing questions like "Whodunit".
Now, Have I guessed this one Correctly?
(Ahem…Umm… Chris?!…)
Anyways, Yeah, He's right… *sighs*
Because, C'mon! This book was sooo cleverly well-written that, at the end, WHEN THERE WERE NONE left and just 10 last pages remaining, I thought surely this must be something paranormal related (Yeah, not one of my best predictions for an Agatha Christie's book… but in my defense, I thought there was no other option… because as I said, THERE WERE NONE (people)  left…). And when I got to the epilogue, Obviously, I was Wrong and Christie gave me an AWWEESSOOMMEE, whiplash-inducing twist and I was li—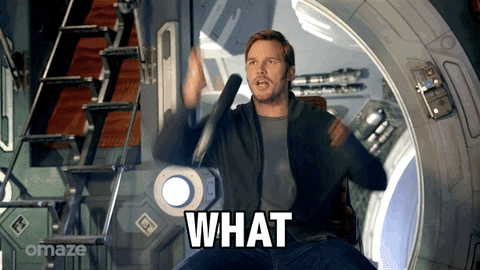 Umm… Yeah! He just said it…
So, Folks, if you want to have a BRIEF yet awesome and thrilling journey with unexpected twists, then this is IT for you… What are you waiting for? Got Get it and dive into it if you haven't already…
RATING: 10/10
 10 Little Indian Stars…
P.S.: Thank You CHRIS PRATT *wi—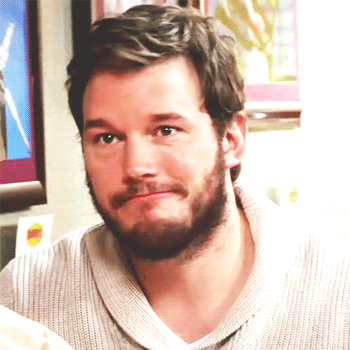 *sighs* yeah… That's what I meant… *winks*